Wow, am i behind!
Day 4
A jumper and turtleneck that i got from Salvation Army. Bought on different days at equal prices! I think i paid 6 dollars total. I like this alot cause it's slimming. lmbo!
Also on this day, we were playing the game Sorry. We love playing it together! My pastor's wife bought it for my daughter's birthday. It was the BEST gift ever!
You can see my daughter cupping her face hoping that she doesn't get knocked off the board by her brother!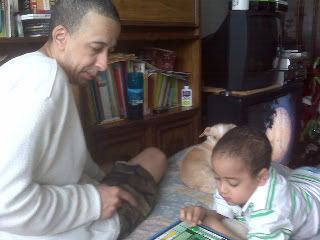 We now interrupt this game for a little pet interference!
Day 5!
I'm holding the skirt like this so you can see how full it is. I love this skirt! It's my favorite, bought from Goodwill.
And here we are in the kitchen cooking.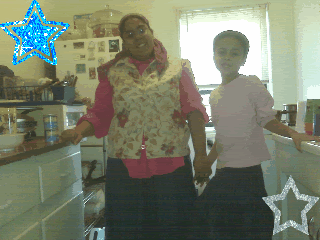 And part of me regrets putting this up, but i just can't help myself!
Excuse our "french" accents!