Well it's about time you see something from our homeschooling home don't you think? Eventhough i am generally embarrassed because I'm new at this and don't seem to be quite as organized (or even presentable) as everyone else is!
We are making pottery by mixing cornstarch, flour, water and salt. Don't ask me for the exact measurements because although there were instructions, i made a mistake with the measurements and just winged it!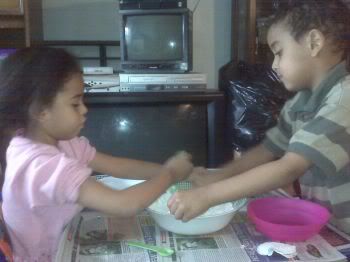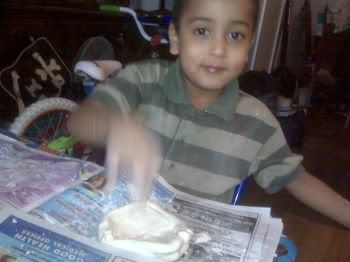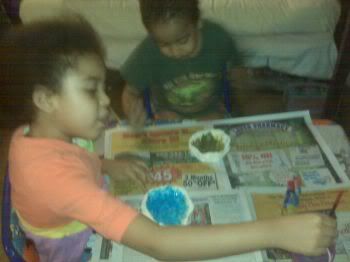 My daughter's masterpiece
My son's masterpiece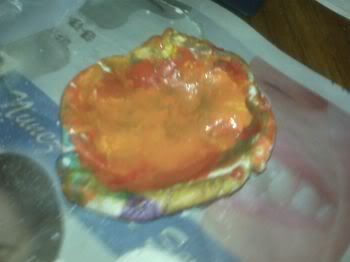 Now you may ask, where is yours? Well....it didn't quite make it past the clay stage. *eyes downward* I failed art in high school.