Our first family vacation was a success! We had SO much fun! We stayed at a resort called Westgate Resorts which my father has been a member of since i was 12 years old. So I basically grew up there. Every year my family went and I greatly enjoyed it. Now with a family of my own, it was great to return there. My kids loved it.
Their first airplane ride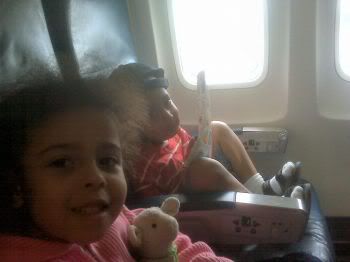 They loved it except for the part where their ears popped. My daughter couldn't get her ears to pop for a while and was in horrible pain. The same thing happened to me too. It must be hereditary. My husband slept through practically the whole ride!
Their favorite part was swimming!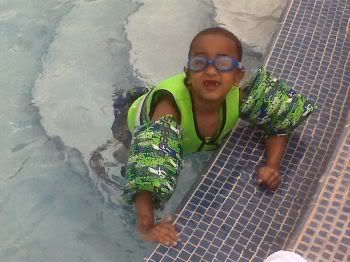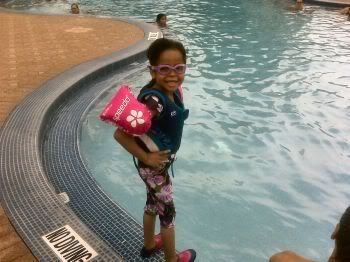 Why are you taking a picture of ME?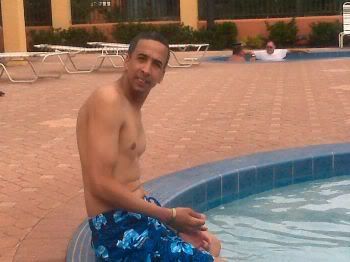 Swimming
out
of the water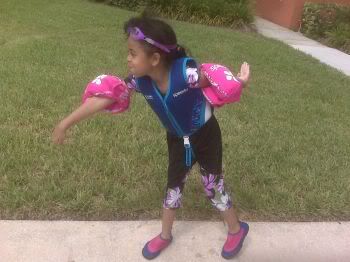 Playing Steel Drums in Seaworld
Him-"It's HOT!" Me-"Why did you wear all black?"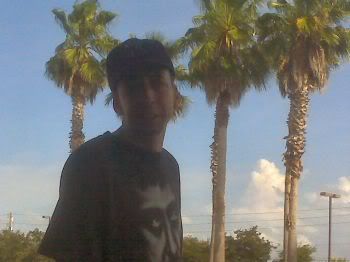 Some resident fauna. My daughter named the yellow one "Quacky".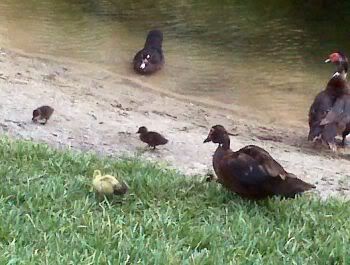 Humidity + my daughter's hair=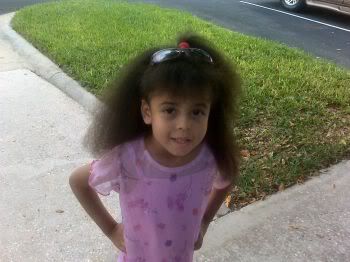 A breathtaking view of where we stayed.
Seaworld!!
This is the whole reason for the trip! They LOVE Shamu!