My son graduated on Friday!!! He went to
Heartshare First Step Preschool
. I was so happy. Heartshare is a special ed service. They have wonderful teachers, therapies, and programs. It is free to eligible individuals. It is so great! My son made such progress from when he first arrived there. He arrived there 2 years ago barely speaking, and now i can't shut him up!!! His sensory problems have lessened GREATLY and he is able to interact with kids his own age much better. I truly will miss the school and all the staff. It was just incredible.
Here are pictures of his graduation. Sorry about the quality.
He is not happy about the graduation because he does not like to be in front of people watching him who he doesn't know. I was the same as a child.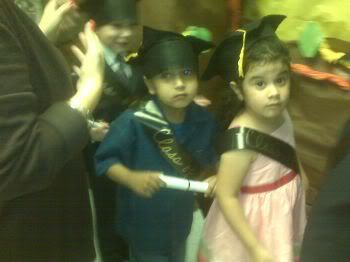 "I am NOT gonna sing or dance!"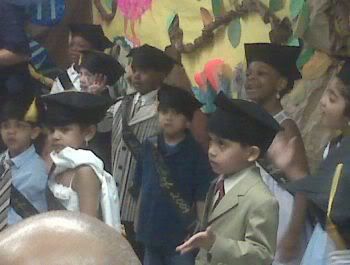 Woohoo!! I'm free!!! Lets go home!
I love you daddy!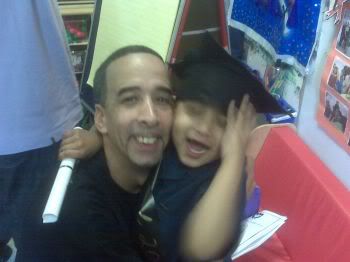 I love you Jasmin!