I just found this great site called Polka Dot,Inc, which has a variety of ethnic style skirts that are just lovely! I'm a huge sucker for prints, colors and textures, and this site has all of that and more!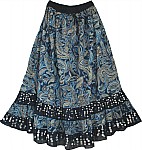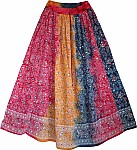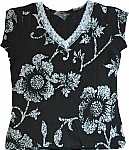 I'm sure a lot of people think that modesty has to be just plain colors and stick straight, with no room for individuality. That is absolute hogwash. God gave us creativity and imagination for a reason. And as long as we retain our respect for God and ourselves, modesty fashion can go a long way!
DO NOT BUY FROM THIS STORE. I FOUND A COPY-CAT STORE CALLED www.thelittlebazaar.com.
I honestly think that it is the same store different name. WHY would a store need the same EXACT items, same layout, etc. I think both stores are run by the same person. I don't want to be responsible for any bad purchases.